'MOSTAR' is our latest line of moissanite jewellery, recently launched at our store in Sarath City Mall, Kondapur. We bring 13 years of rich experience in the jewellery business.
The collection features a mesmerizing range of specially curated, bewitching moissanite jewellery in chic designs and fashionable styles.
The radiant splendour of moissanite, which looks remarkably like diamonds, makes for the most exquisite jewellery, while costing less than 10% of a diamond. Indulgence becomes extraordinarily easy when you can save as much as 90% on the cost of diamonds while enjoying a magnificent brilliance with the choicest of moissanite jewellery!
All our MOSTAR jewellery is hallmarked and comes with a lab certificate of its own coupled with a unique buyback guarantee. We provide a special warranty card for each of our moissanite creations which extends a lifetime warranty for the stones coupled with an 80% cash back and 90% exchange facility.
Come explore the elegant styles and striking quality of our diamond and moissanite jewellery!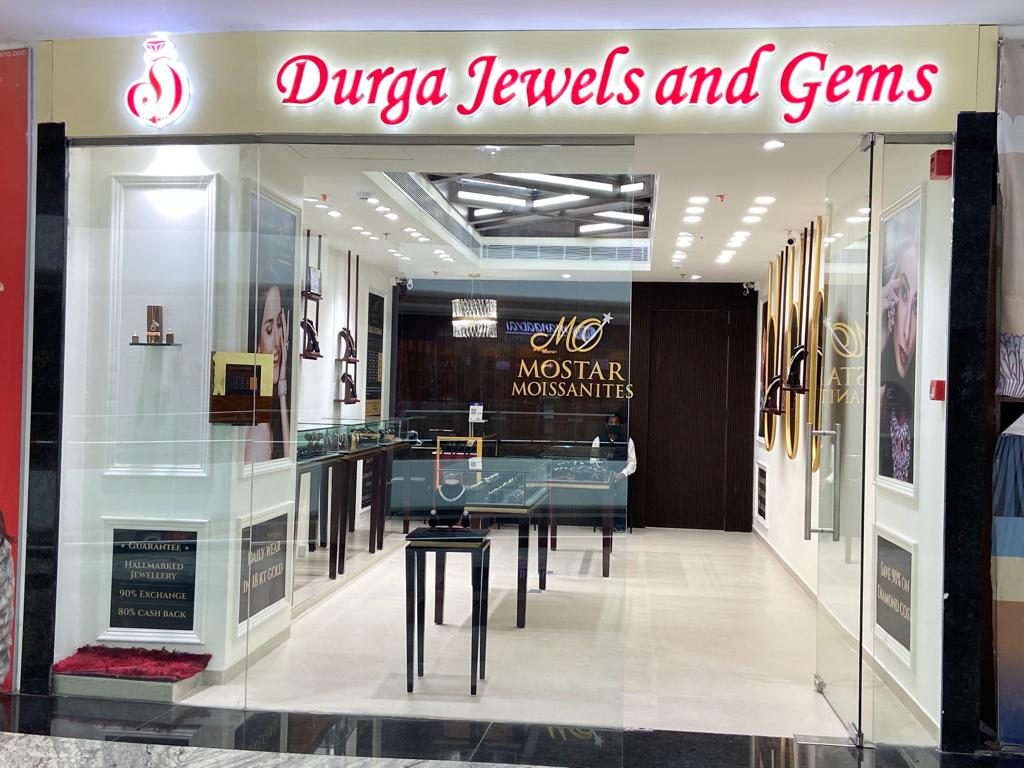 Mostar Franchise by Durga Jewels